Short-term Chair/CCIS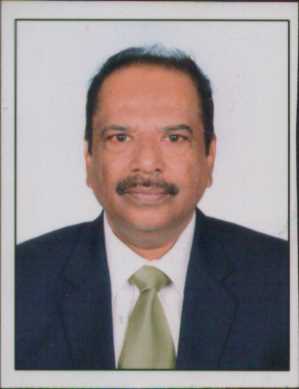 Prof. Mohammad Gulrez
Currently the Visiting Short – term Chair at the CCIS. Prof. Mohammad Gulrez is Professor & Former Chairman in the Department of West Asian Studies and North African  Studies, Aligarh Muslim University, Aligarh. He also serves as the Coordinator , 'Conflict Resolution & Peace Studies Programme'. Prof. Gulrez has also been the founder Director  'Centre for South African & Brazilian Studies, AMU. From January 1999 to January 2004 , he served as visiting Faculty , Department of Political and Administrative Sciences at the  National University of Rwanda , Central Africa . Prof. Gulrez started his career as Lecturer/Assistant Professor in the Department of Political Science and as Co-opted faculty  member in the Centre for Strategic Studies at AMU. Prof Gulrez was the Consultant /researcher, Good Governance (Component) for the Poverty Reduction Strategy Paper (PRSP) Project, Govt. of Rwanda (2002). He has authored and edited six books and contributed more than 35 research papers in research journals, and books published in India and abroad. Some of his publications include: Conflict Transformation in West Asia (2004) , Settlements and Resistance in the Occupied Territories (Ed.2005),Constitutional Poll Battle : A Study of Iranian Presidential Election 2005 (2008) , Area Studies in India (Ed.2009) Arab Spring & Prospects of Peace in West Asia ( 2015) etc . He is on the International Advisory Board of Asian Review Institute of Asian Studies, Chulalongkorn University, Bangkok, Thailand. Pof. Gulrez is currently working on Confidence Building Measures focusing on both the bi-lateral and multi-lateral tracks of the peace process. His area of specialization is Conflict Resolution , Ethnic Conflicts, Civil Society, and Poverty Alleviation. Prof. Gulrez has travelled extensively delivering lectures and participating conferences and seminars in various universities in the USA, Iran, Pakistan, Libya, Rwanda, South Africa, Thailand,United Kingdom, Senegal, Ghana ,Saudi Arabia and Kyrgyzstan . He holds M.Phil and PhD from Aligarh Muslim University.
Prof. Gulrez will work collaboratively with the other relevant Departments of the University of Colombo during his tenure at the CCIS.
Former Visiting Professors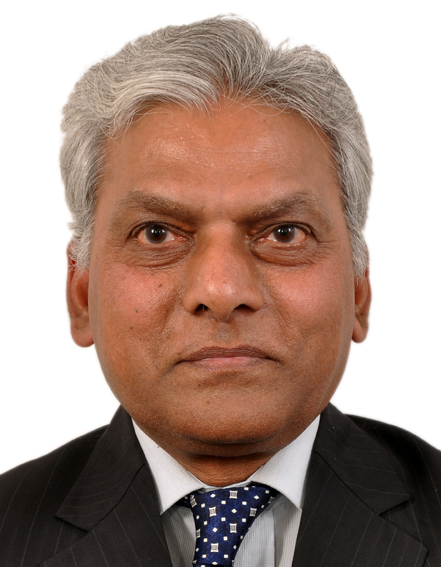 Dr Riaz Ahmad
Is an Indian academician, public intellectual and social activist with over 40 years of experience. He holds a PhD in Political Science from the University of Delhi, India and a Diploma in Conflict Resolution (Advanced International Programme) from Uppsala University, Sweden.  He is an Associate Professor of Political Science at Satyawati College, University of Delhi. His experience includes teaching graduate, post graduate, and M Phil classes; research in the areas of minority rights, conflict/conflict resolution, and communalism in India; supervision of MPhil and PhD students; curriculum development; and editing a well-known journal Social Change. He is also on the Editorial Board of Kulturni Studia (Cultural Studies, an International Journal published from Czech Republic). He has contributed papers/chapters to distinguished scholarly journals and other important publications. He has presented papers in many national and international conferences in India, Iran, Turkmenistan, Estonia, Finland, Sweden, and the US. He has also travelled to Denmark, France, Russia, Turkey and the UK. His social concerns have pushed him to social activism: he is President of the Initiative for Democracy and Peace, as also the President of the Bilal Ahmed Foundation Trust, both situated at Delhi in India. He has worked as Senior Fellow, and then as Honorary Senior Fellow, at the Council for Social Development, New Delhi. He has also been a member of the Advisory Committee of the Developing Countries' Research Centre at the University of Delhi. In 2005, in recognition of his outstanding services in the field of education, he was awarded by the International Association of the Lions Clubs: Lion Clubs Delhi-Noida, a Certificate of Appreciation for Lifetime Achievement. In 2006, in recognition of the contribution made for the promotion of inter-religious cooperation, international harmony, and the establishment of a culture of peace, Universal Peace Federation honoured him with the Ambassador of Peace award.
Dr Ahmad worked collaboratively with the other relevant Departments of the University of Colombo during his tenure at the CCIS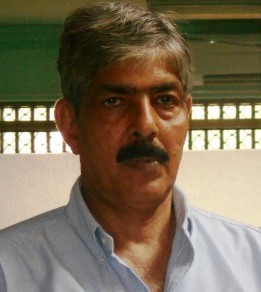 Dr. Ashwani Sharma
Is an Associate Professor in International Relations in the University of Delhi, and Fellow and Member of Governing Council of the Developing Countries Research Centre of the University of Delhi. He graduated in Economics from the University of Delhi and obtained his MA and M.Phil in International Relations from the School of International Studies, Jawaharlal Nehru University, New Delhi, India. He received the Commonwealth Award for doctoral research in the UK and obtained his doctoral degree in International Relations in 2000 from the University of Sussex, UK. His teaching and research interests focus on global political economy, global economic governance, international organizational theory, global environmental governance, global social movements, international migration, Third World in global politics, social movements in India, and political economy of contemporary India.
He has taught at the University of Delhi, University of Sussex, University of London, and University of Warsaw. In 2008-09, he was Fellow of Global Governance, Centre for Global and Trans-national Politics, Royal Holloway, University of London, and Erasmus Mundus Professor at the Institute of International Studies and Centre for Contemporary India Research and Studies, University of Warsaw, during 2012-14. He has been published on globalization, and international migration. His forthcoming publications are: Is there a Third World? Third World as an Organized Political Actor in Global Politics (Cambridge University Press) and Climate Change and India.
Prof. Sharma will work collaboratively with the other relevant Departments of the University of Colombo during his tenure.
Professor. Ashwani K. Sharma's Activities
___________________________________________________________________________________________________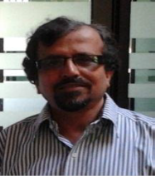 Dr. A.K. Chattopadhyay
Dr. A. K. Chattopadhyay (Visva-Bharati University, Santiniketan) completed his term as a 1st Visiting Professor at the CCIS. He was attached to the Dept. of Economics, University of Colombo. During his stay at the University of Colombo from April 2012- June 2012, he assisted the CCIS to prepare a syllabus for a certificate course on Contemporary India.
___________________________________________________________________________________________________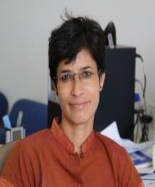 Dr. Smruti S. Pattanaik
Dr. Smruti S. Pattanaik, Research Fellow at Institute of Defence Studies and Analysis (IDSA), New Delhi, worked as the Short- term Visiting Chair at the Centre for Contemporary Indian Studies, University of Colombo from 15th July 2013 to 15th October 2013. She took part in the academic activities conducted by the CCIS such as meeting students of Department of International Relations both at undergraduate and postgraduate levels. Apart from this she guided students writing their dissertations on India. She also conducted a Workshop on Contemporary India, jointly organized by the CCIS and the Department of International Relations, University of Colombo for the undergraduates of Department of International Relations.